A picnic is not just about eating outdoors, but also about finding the perfect location.
At Ansèm, you can have lunch or dinner with your favorite food in a truly special setting.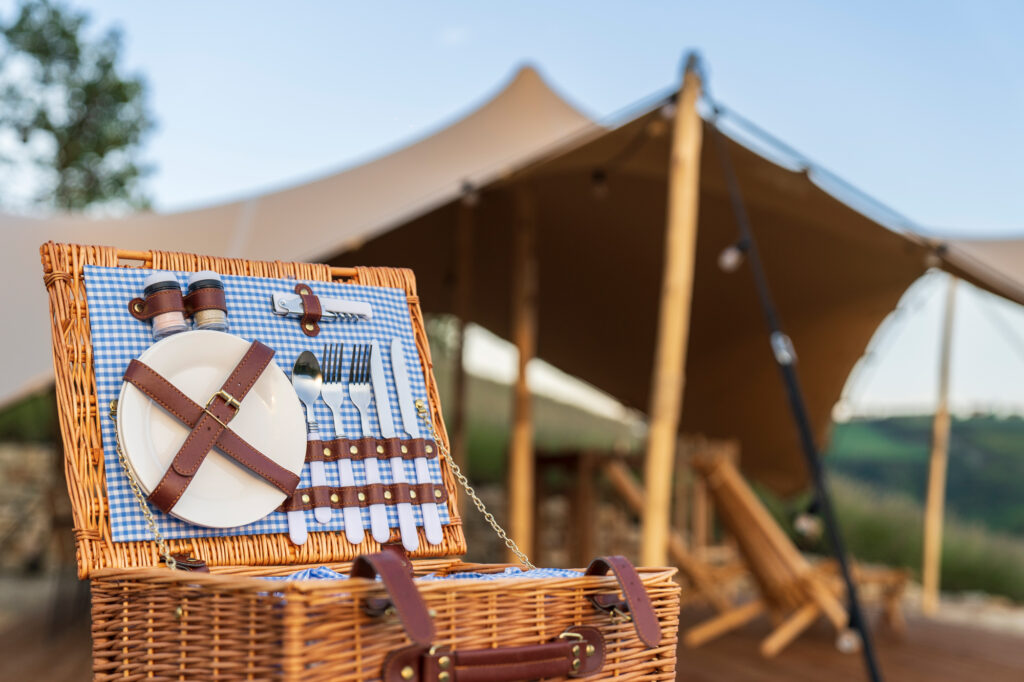 Takeaways and picnics
A simple home-cooked meal or a barbecue on our Spolert design grill. On site, you will also have access to drinking water, a fridge, and a microwave oven.
Takeaways
An easy and tasty alternative could be take-away menus from local delicatessen or restaurants.

Here are some suggestions in the area:

https://www.gastronomiaurbana.it/

https://www.primopastafresca.com/

Vento di Langa - Benevello 392 0078530


Croque En Bouche - Alba, corso Europa 22/A 0173 287044


Sweet Sushi Alba 0173 34488 Pizza Rossetti 5
Food Catering Experience
You can enjoy the exclusivity of the place for events and parties and a caterer can prepare everything for you, also taking care of the service and table setting.

Some suggestions:

http://effefood.it

https://www.lacolomba.it

Vento di Langa - Benevello 392 0078530
Book your experience at Ansèm